Surgical Procedure Hospital Clinique Saint-André
Hospital
Cosmetic Surgical Procedure Hospital
Clinique Saint-André
Vandœuvre-lès-Nancy France
102 avenue Jean Jaurès

54500 Vand
œ
uvre-lès-Nancy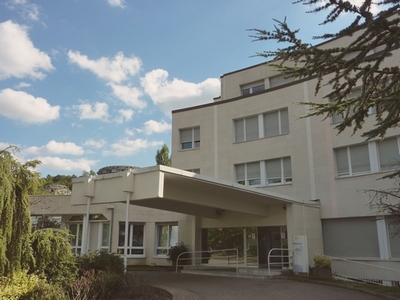 OUTPATIENTS
You will not spend the night at the hospital; your surgery will take place during the day. This is the best way to quickly get back to the comfort of your own home, as well as getting back to both your routine and professional life.
INPATIENTS
(one or more nights)
You will spend the night at the hospital. Our Doctors and nurses will be at your service for the duration of your stay and will be able to help you with any personal requirements as well as answering any questions you may have about your surgery.